Operations Hub: Get More Done with Less Effort in HubSpot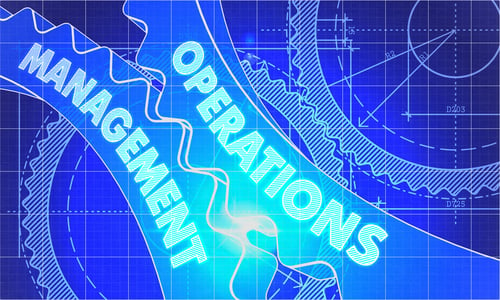 With Operations Hub, HubSpot has taken a giant leap forward in empowering businesses to enhance productivity.
Say goodbye to manual workflows and data silos! This awesome tool automates workflows and syncs data across multiple systems, making it a game-changer for the HubSpot CRM platform. In today's fast-paced business environment, Operations Hub is a must-have for any business looking to stay competitive and grow.
So, what exactly does Operations Hub offer and how can it benefit your business? Let's take a closer look at some of the key features.
Automate and Streamline Operations
One of the core functionalities of Operations Hub is its ability to automate and streamline operations. With Operations Hub, businesses can set up automated workflows to eliminate manual and repetitive tasks, reducing the risk of human error and saving valuable time and effort. Workflows can be created to trigger actions based on various conditions, such as changes in contact properties, deal stages, or custom events. This automation capability allows businesses to optimize their internal processes, improve efficiency, and ensure consistency in their operations.
Customize Operations with No Code
Operations Hub is designed with a user-friendly, no-code interface that empowers businesses to customize their operations without the need for technical expertise. With Operations Hub's visual workflow builder, businesses can easily create, modify, and automate workflows to suit their unique operational requirements. This makes Operations Hub accessible to a wide range of users, from business operations managers to sales and marketing teams, without the need for coding skills, enabling quick implementation and customization.
Gain Deeper Insights with Data Syncing
Data is the lifeblood of any business, and Operations Hub makes it easier than ever to gain deeper insights into your operations through seamless data syncing. Operations Hub enables businesses to sync data across different systems, such as CRM, marketing automation, and customer support tools, eliminating data silos and providing a unified view of operations. This allows businesses to make data-driven decisions, gain a holistic understanding of their operations, and uncover valuable insights that can drive better performance and growth.
Connect and Collaborate with Custom Objects
Custom Objects is another powerful feature of Operations Hub that allows businesses to create custom data structures within HubSpot, tailored to their unique business needs. This enables businesses to create and manage custom records, such as projects, assets, or inventory, and connect them to other records within HubSpot, such as contacts, deals, or tickets. Custom Objects provide businesses with the flexibility to define their own data models and relationships, enabling seamless collaboration across teams and departments and improving visibility and accountability in operations.
Boost Efficiency with Advanced Permissions
Operations Hub also offers advanced permissions capabilities that enable businesses to ensure the right level of access and control for their teams. With Operations Hub, businesses can create custom roles and permissions to manage user access to specific workflows, custom objects, and other operations-related actions. This helps businesses maintain data integrity, prevent unauthorized access, and improve overall security and compliance in their operations.
Final Thoughts
HubSpot Operations Hub is a game-changer for businesses looking to optimize their operations and drive growth. With its powerful automation capabilities, customizable workflows, seamless data syncing, custom objects, and advanced permissions, Operations Hub empowers businesses to streamline their operations, gain deeper insights, and make data-driven decisions. Whether you're a small business or a large enterprise, Operations Hub offers the flexibility and scalability to support your operations needs and drive success in today's fast-paced business environment.
Bayard Bradford: Your Partner in Maximizing HubSpot Operations Hub
As a HubSpot Solutions Partner, Bayard Bradford is the secret weapon to help businesses unleash the power of Operations Hub. Our team of certified HubSpot experts can guide you through the ins and outs of Operations Hub, ensuring that you're squeezing every last drop of value from it. From setup to configuration, training to ongoing support, we'll help you optimize your operations and drive success with HubSpot Operations Hub. So, what are you waiting for? Contact us today and let's get started!